20th Annual VeritageMiami
The 20th annual VeritageMiami will be held at Wynwood Walls, Village of Merrick Park, InterContinental Miami and Marlins Park, Craft Beer Tasting at Wynwood Walls, Wednesday, April 15 Fine Wine Tasting at Village of Merrick Park, Thursday, April 16 Interactive Dinner featuring celebrity chefs at the InterContinental Miami, Friday, April 17 Auction and Wine Dinner at Marlins Park, Saturday, April 18 Many Celebrity […]
2015/04/14 4:36 PM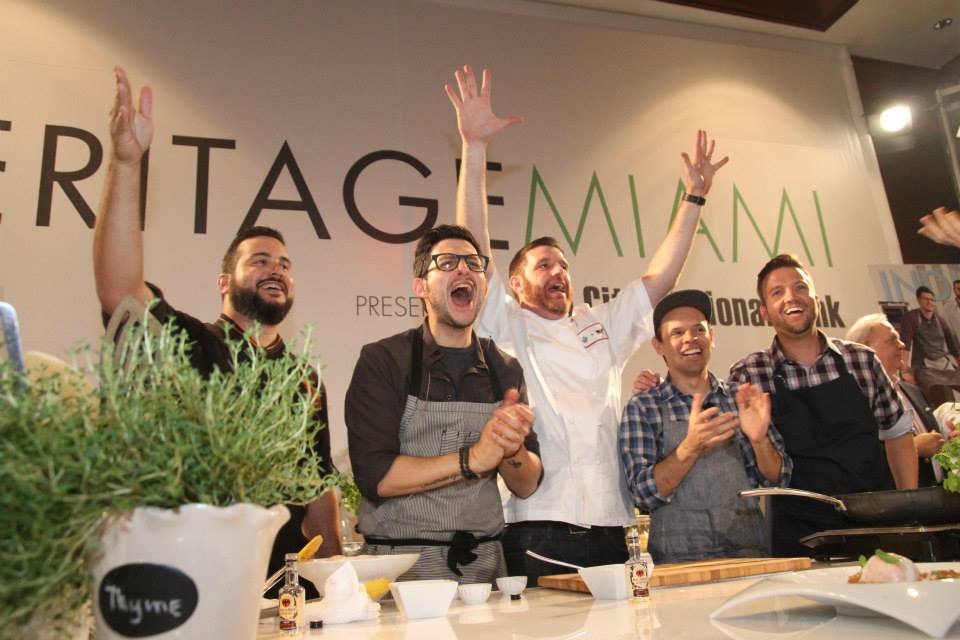 The 20th annual VeritageMiami will be held at Wynwood Walls, Village of Merrick Park, InterContinental Miami and Marlins Park,
Craft Beer Tasting at Wynwood Walls, Wednesday, April 15
Fine Wine Tasting at Village of Merrick Park, Thursday, April 16
Interactive Dinner featuring celebrity chefs at the InterContinental Miami, Friday, April 17
Auction and Wine Dinner at Marlins Park, Saturday, April 18
Many Celebrity chefs that have headlined VeritageMiami's Interactive Dinner, include: Daniel Boulud, Todd English, Michael Schwartz, Michael Chiarello, Marcus Samuelsson, Stephen Lewandowski, Kevin Sbraga and Dewey LoSasso, among others.
For more information or to purchase tickets visit www.veritagemiami.com. For sponsorship opportunities contact Mercedes Garcia at 305.646.7029 or info@veritagemiami.com.
VeritageMiami
VeritageMiami (formerly United Way Miami Wine & Food Festival) brings together a who's who of more than 3,000 wine, beer, spirits and food lovers from all across South Florida along with top sommeliers, notable chefs, prestigious wineries, winemakers and breweries and an impressive lineup of auction lots all to benefit the South Florida community. VeritageMiami benefits United Way of Miami-Dade, supporting programs in our community that are focused on improving the education, financial stability and health of our residents. VeritageMiami is part of Veritage, a series of celebrations of wine, food and philanthropy.
United Way
For 90 years, United Way of Miami-Dade has been an innovative force in the community with a long and successful track record of responding to emerging needs and transforming people's lives. Today our work is focused on education, financial stability and health — the building blocks for a good life. We invest in quality programs, advocate for better policies, engage people in the community and generate resources.
Image Curtesy of Veritagemaimi Facebook