Friday Night Stars Tomorrow
"Friday Night Stars"- Some of the world's top dressage riders and their horses will be performing their freestyle routines to music. This is the perfect night for the whole family! Week 10's FEI Grand Prix Freestyle CDI 4* is presented by Havensafe Farm. One of our favorite nights of the week, Friday Night Stars is […]
2017/03/16 3:04 PM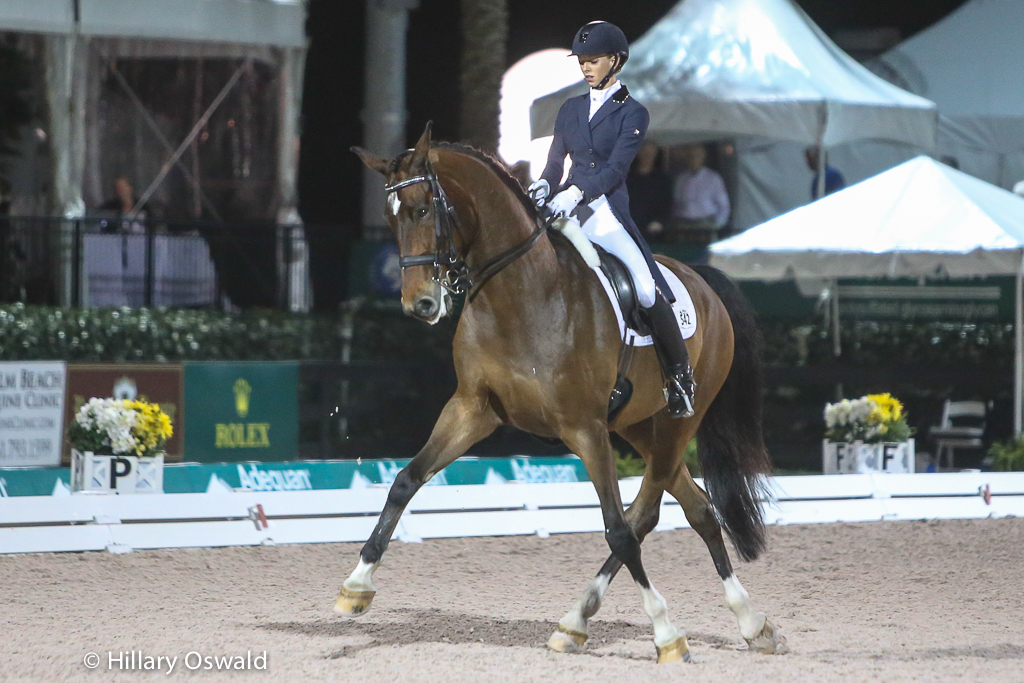 "Friday Night Stars"- Some of the world's top dressage riders and their horses will be performing their freestyle routines to music. This is the perfect night for the whole family!
Week 10's FEI Grand Prix Freestyle CDI 4* is presented by Havensafe Farm.
One of our favorite nights of the week, Friday Night Stars is a Grand Prix Dressage Freestyle event featuring food, fun, and the highest level of dressage competition at the Adequan® Global Dressage Festival on select Friday evenings throughout the winter and spring seasons. Some of the best dressage combinations in the world will complete their own test to music choreographed especially for them and their horse. Spectators will hear everything from classic orchestral pieces to the latest Top 40 pop hits. The musical freestyle in which horse and rider "dance" to their own choreography in a routine about six minutes in length has become the most popular entertainment of the sport with top combinations drawing large crowds.
Held at The Stadium at the Palm Beach International Equestrian Center (Equestrian Village – 13500 South Shore Blvd., Wellington, FL), gates open at 6 p.m. and competition begins at 7 p.m. General admission is free, parking is $10 per car, and valet is available for $20.
Don't miss the action at "Friday Night Stars"! For more information, please visit gdf.coth.com.