Private Cooking Classes in Wellington
2015/01/29 5:26 AM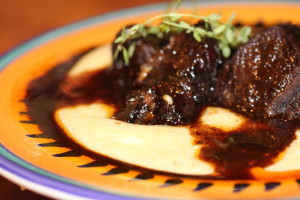 Do you have any idea how easy and fun it is to prepare restaurant quality meals at home? Let me show you how. I am a Cordon Bleu trained chef and I teach "hands on" cooking classes in my home. These are intimate classes that allow you to really learn the techniques required to serve restaurant quality food at home. It's easy and I love showing how! When the cooking is done you get to enjoy the fruits of your labor by sitting down and dining on the food you have prepared. Class length varies between two and three hours. As an added bonus a percentage of each class fee is donated to No Kid Hungry. In addition to the class schedule I am happy to custom design a class for small groups or individuals. Classes are small to insure personal attention therefore they fill up quickly. I like to keep the class size at 6. All fees must be paid in full at least one week in advance of the class date to guarantee your place. Go to my website FoodandFondMemories.com and check the schedule to see what tickles your fancy.
Food and Fond Memories also offers in-home culinary classes for individuals or small groups in the comfort of your own home. Schedule an in-home culinary class just for yourself, with friends or as a gift for someone special. At the end of the class you will enjoy your creations, discuss what you've learned and I will answer your questions. Plus I will make sure you feel confident about re-creating the recipes on your own with the same great results. You and your guests will be given a folder with all of the recipes on your menu.
I am also available for cooking demonstrations for larger groups. Please contact me at sandy@foodandfondmemories.com or call me at 561-644-0552.