Save the Date: Feast of the Sea
Chefs Challenge #2: Semi Final – July 22  at International Polo Club of Palm Beach The 2015 Maestro del Mar Chefs Challenge Series is shaping up to be the most talented and unique line up of chefs and locations. Be sure to sign up for our newsletter to stay updated on the new information when its […]
2015/06/15 3:33 PM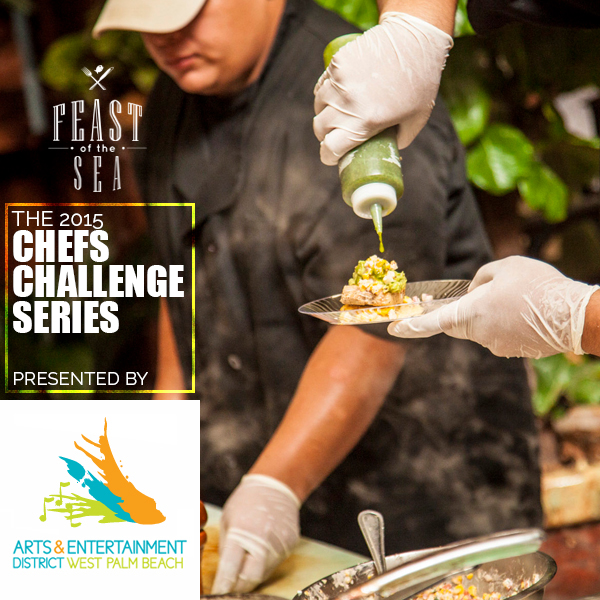 Chefs Challenge #2: Semi Final – July 22  at International Polo Club of Palm Beach
The 2015 Maestro del Mar Chefs Challenge Series is shaping up to be the most talented and unique line up of chefs and locations. Be sure to sign up for our newsletter to stay updated on the new information when its released. Below are details on the 2015 Chefs Challenges
The 2015 Feast of the Sea's Maestro del Mar Chefs Challenge Series will feature the 4 winning chefs from the Semi-Final challenges. The location is the middle dock in downtown West Palm Beach. Did we mention the locations are amazing!? The night before Feast of the Sea, 4 Finalist and the defending Champion Eugenio Santucci will go toe to toe to decide who will win the cash, glory, and crown of 2015 Maestro del Mar.
You wont want to miss this!
Each chef will be competing Iron-Chef style. Not knowing the secret ingredient, Chefs will be given a tableful of ingredients to work with courtesy of our great sponsors. On site greeting of guest to enjoy complimentary cocktails.
Chefs Challenge #2
6:30 – 9:00PM
International Polo Club of Palm Beach
$30.00 Early Tickets
$35.00 Late Tickets
https://feastoftheseachefschallenge2.eventbrite.com
ONLY 100 PASSES AVAILABLE!
Prices will go up as the date gets closer.
---