Secret Garden Pop Up Dinner
Saturday, May 30th @ 7:30pm The Secret Garden Pop Up Dinner is a Very Special Dinner at one of the most beautiful secret locations in Delray Beach. Tucked behind a local antique shop on North Federal Highway you will find Eclectic Eats. This is your special opportunity to experience the chefs very special cuisine. More […]
2015/05/27 6:52 PM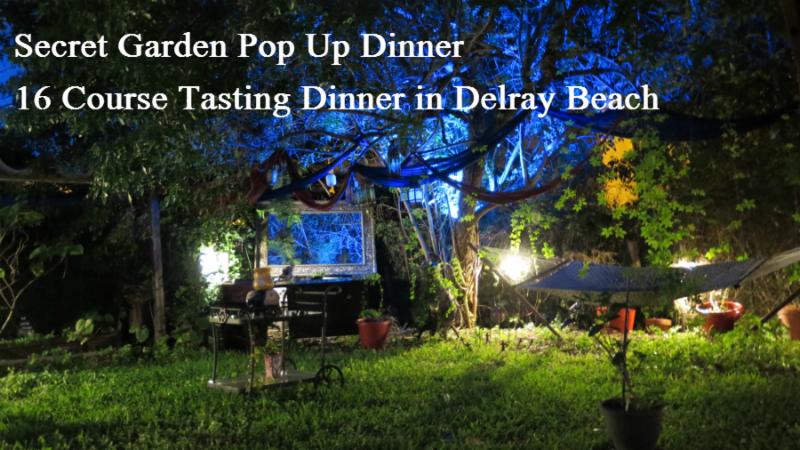 Saturday, May 30th @ 7:30pm
The Secret Garden Pop Up Dinner is a Very Special Dinner at one of the most beautiful secret locations in Delray Beach. Tucked behind a local antique shop on North Federal Highway you will find Eclectic Eats.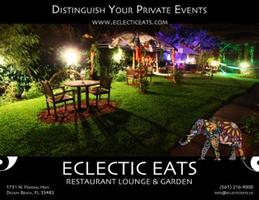 This is your special opportunity to experience the chefs very special cuisine.
More that a Dinner…
Expect the Unexpected at this Eclectic Dinner in the Garden!
---
Menu:
Chef Leo uses only the freshest ingredients available form his garden and local farms and suppliers.
1. Mediterranean Inspired Zataar & Pistachio Rack of Lamb
2. Tartar Station: Tuna / Lamb / Beef
3. Fillet Mignon
4. Ceviche Del Mar
5. Catalan Inspired Smoked Shrimp Salad
6. Fish And Chips
7. Mother's Recipe: Whole Fresh Local Fish
8. Roast Duck A'Lorange Et Cointreau
9. Rosemary Skewered Chicken Kabobs
10. Lamb Tongue Pâté
11. Fresh House Made Escargot Ravioli
12. Fresh Salads (V: vegetarian)
13. Eclectic Pomegranate Pine Nut Hummus (V)
14. Dolma: Stuffed vegetables with chanterelle saffron basmati (V)
15. Avocado Dessert (V)
16. Eclectic Baklava: Stuffed with house made ashta cheese, pistachios, rose infused honey (V)
"Menu accompanied by (3) artisan fresh fruit, spice, and herb infused Eclectic cocktails."
Tastings are garnished and or paired with herbs and vegetables such as Greek thyme, coriander, chives, Cuban oregano, chocolate mint, fennel … grown in our eclectic garden
Menu Subject To Change Depending On Availability & Freshness Of Ingredients.
---
Tickets: CLICK HERE to purchase tickets to the Dinner.
150 Early Ticket per person (with 3 Cocktails)
150 1 Early Ticket (Bottle of wine for every two guests)
300 Late Tickets per person
Add Wine Pairing $50 (Wine list coming soon)
All guests must Pre Pay.
No refunds will be offered for this event due to the nature of the special fresh ingredients.
Tickets are $150 per guest all inclusive of tax and gratuity.
---
Have questions about Secret Garden Pop Up Dinner – 16 Course Tasting Dinner? Contact LivingFLA.com Florida Events or Call 561-271-8210
---
Eclectic Eats:
Located on Federal Highway, Eclectic Eats is worthy of a scenic route towards a wholesome experience. Our outdoor lounge is a relaxing getaway where you can rediscover your love for food. Our vintage venue used to be one of the first diners in Delray. Legend has it that it was a frequent pitstop for Al Capone as he used to travel the East Coast during the prohibition.
Open for select dinners and events only.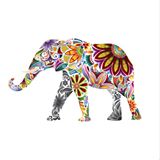 1731 N. Federal Hwy. Delray Beach, FL 33483
(561) 216-4000 | 10:30 AM – 6:00 PM
info@eclecticeats.us
---
Sponsored by LivingFLA.com
Photography courtesy of livingfla.com and EclecticEats.us