Taste of the Caribbean
June 12-14, 2015 CARIBBEAN CHEFS, BARTENDERS TO SHARE SIPS AND SAMPLES AT TASTE OF THE ISLANDS ON SATURDAY, JUNE 13, 2015 Live Music, Savory Bites, Cocktail Sips and More for $40 PP at Hyatt Regency Miami Miami, Florida – May 2015 – Each year, notable chefs and bartenders from Caribbean team together to represent […]
2015/06/09 6:53 PM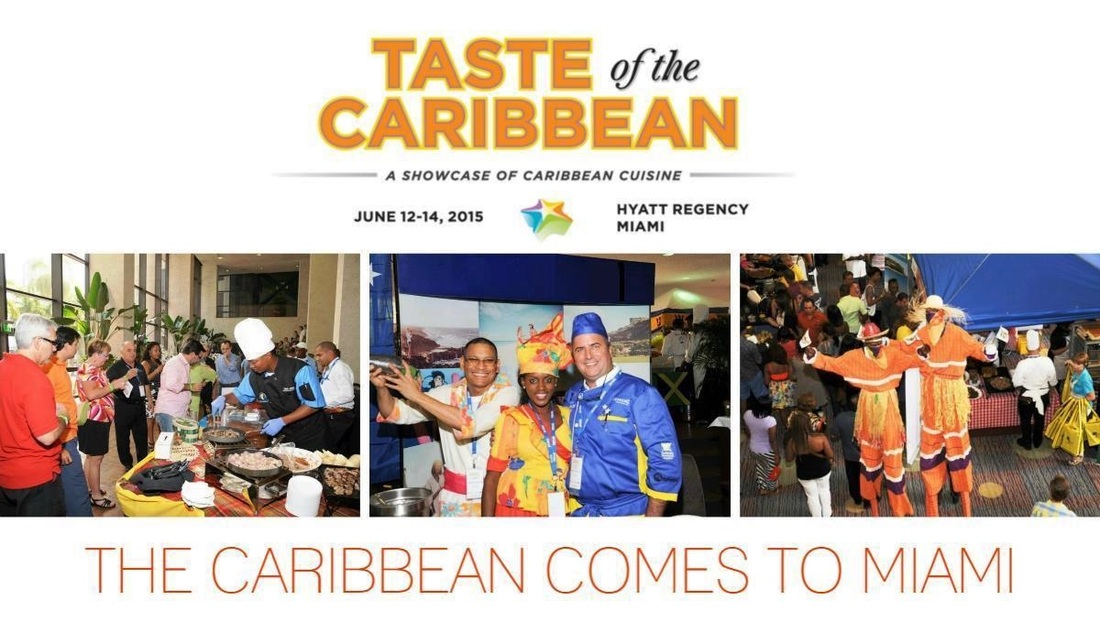 June 12-14, 2015
CARIBBEAN CHEFS, BARTENDERS TO SHARE SIPS AND SAMPLES AT TASTE OF THE ISLANDS ON SATURDAY, JUNE 13, 2015
Live Music, Savory Bites, Cocktail Sips and More for $40 PP at Hyatt Regency Miami
Miami, Florida – May 2015 – Each year, notable chefs and bartenders from Caribbean team together to represent their island at Taste of the Caribbean, a culinary competition held at the Hyatt Regency Miami.
On Friday, June 12th enjoy the Competition Lunch from 11:00 AM – 2:00PM and Competition Dinner from 6:30 PM – 9:30 PM. These sumptuous gourmet meals are prepared by the national culinary teams as they throw their culinary hats into the international ring to compete for best of the Caribbean. The lunch will be prepared by the national teams from Bahamas, Barbados, Bonaire, BVI and USVI. The dinner will be prepared by the national teams from Anguilla, Jamaica, PR, Suriname and St. Lucia. The competition lunch and dinner are $50 each per person, seating is limited.
On Saturday, June 13 from 6:30 PM until 9:00 PM foodies and fans can sample the culinary and cocktail creations created by the talented national teams during Taste of the Islands, the popular culinary and cultural showcase. Live music, cooking demos, as well as booths with destination information for Caribbean islands fill the grand ballroom creating a night of fun, food and festivities. Tickets are $40 per person. Tickets to the competition lunch and dinner, as well as to Taste of the Islands can be purchased online at Eventbrite.
"With culinary teams from ten islands participating this year, there will be samples of at least 20 different recipes and ten different cocktails at A Taste of the Islands," said Frank J. Comito, CEO of the Caribbean Hotel and Tourism Association, which coordinates the event, "Attendees will get a taste of the incredible flavors, culinary and musical talents of the Caribbean."
Each team will offer tapas style bites of two Caribbean dishes and a sample of their cocktail. Each national team is comprised of two senior chefs, one junior chef, one bartender, one pastry chef and one manager.
For more information visit www.CHTATasteoftheCaribbean.com