Things you should know before you go to The Honda Classic 2015
WHAT NOT TO BRING Sunscreen, Sunglasses. A fashionable hat. All those things needed to make a statement and have a blast at The Honda are cool.  But what shouldn't spectators  bring to the golf course? A camera. While taking photos is permitted – encouraged! – Monday through Wednesday, any budding shutterbugs will need to leave the equipment […]
2015/02/15 9:14 PM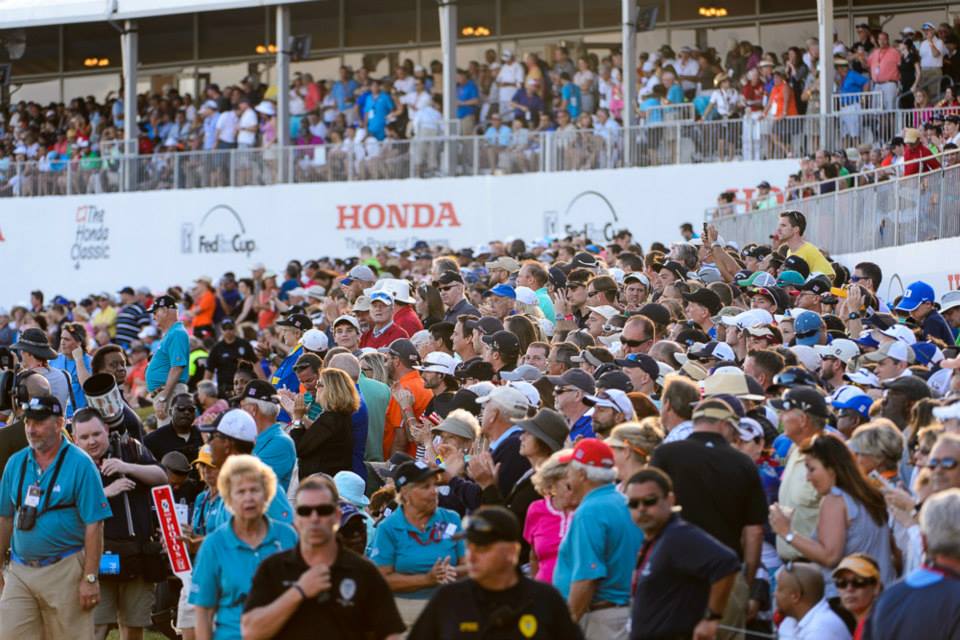 ---
WHAT NOT TO BRING
---
Sunscreen, Sunglasses. A fashionable hat. All those things needed to make a statement and have a blast at The Honda are cool.  But what shouldn't spectators  bring to the golf course?
A camera. While taking photos is permitted – encouraged! – Monday through Wednesday, any budding shutterbugs will need to leave the equipment at home once the competition gets underway on Thursday.
Banners and radios are also prohibited.
There are plenty of places to sit and tons of shady spots, but if spectators want to bring their own chair or umbrella, they should leave the cases or covers at home. Those are prohibited items.
---
OTHER SPECTATOR TIPS AND RULES
---
Spectators should display their credentials at all times.
Stay behind the gallery ropes and cooperate with marshals at all times. Fairways can only be crossed at designated spots.
Do not walk through bunkers or across greens.
Hands in the air mean stop and be quiet while a player hits a shot.
Remain still and quiet when a nearby player is preparing to hit a shot.
Keep loose clothing from flopping and making noise in the wind.
Help other spectators to see by kneeling or sitting if you are in the front of a large gallery.
Please do not litter.
Drink plenty of water to avoid dehydration.
---
MOBILE DEVICE POLICY
---
Phones must be on silent

.

Texting/emailing is allowed anywhere.
Spectators must use "Phone Zones" designated throughout the golf course when making or receiving phone calls (check the course map for Phone Zone Locations).
Mobile devices may not be used for video

 

recording at any time during the week.
Mobile devices may only be used to take photos Monday through Wednesday.
Devices tablet size and below are allowed on site.
Repeated violators face device confiscation or removal from event.
Photo Courtesy of The Honda Classic Facebook